specifications
Contact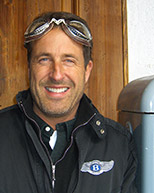 Stefan Luftschitz
Tel. tagsüber: +49 8036 7004
Tel. mobil: +49 171 2742634
---

Bei Fragen zu diesem Fahrzeug rufen Sie mich bitte an, ich rufe Sie dann gerne auch zurück.
---

For further questions about the car feel free to call me, I will immediately call you back too.
---
description
---
Die hier gemachten Angaben sind unverbindliche Beschreibungen. Sie stellen keine zugesicherten Eigenschaften dar. Der Verkäufer haftet nicht für Irrtümer, Eingabefehler und Datenübermittlungsfehler.
The given details are descriptions without obligations. They do not represent warranted qualities. The vendor isn`t liable for errors, input data errors, and data transfer errors.